Dunecrest Elementary Student Council organised a flower sale to raise money and educate students on the importance of planting trees and caring for our Earth. Through their efforts they were able to sell over 200 flowers and raise over 800 dirhams for the Roots & Shoots planting initiative in Burundi. The student council members were amazed at how quickly the flowers sold and the support they received from the entire Dunecrest community. They have all agreed that next year they plan to increase their flower sales by 50% in an effort to continue to support the planting of trees worldwide!  Who knows?  Maybe the 'seed of their idea' will help inspire other schools to adopt similar flower to tree planting initiatives.
"We had so much fun organizing this event! Raising money to plant trees and sending each student home with a flower to plant in their own gardens was a great way to teach Dunecrest students about the importance of caring for our environment." – Mehdi Jaafar, Grade 4
"As an IB World School, Dunecrest empowers students to make a positive impact on their communities and the world beyond by embedding the UN Sustainable Development Goals in our curriculum and creating initiatives that inspire children to take real-world action." – Dylan Carter, Secondary Assistant Principal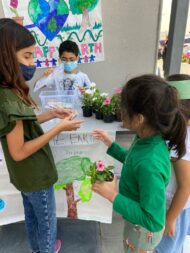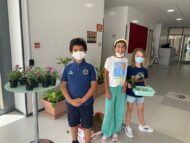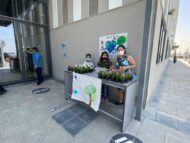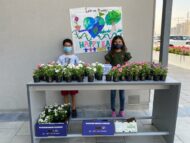 Thank you Dunecrest for raising funds for Roots & Shoots Burundi and their tree planting activities!