Are you ready to reduce waste? It's time for our annual Roots & Shoots No Waste November, which is all about raising awareness about excess waste and encouraging its reduction. We've got lots of advice, guidance, hints, tips and motivation to help you – and your family, friends, school mates and colleagues – waste less this November.
On average, each person generates about 1.2 kg of waste per day and only 10% of the plastic gets recycled. The rest of the waste ends up in landfills, and a small percentage is incinerated. Sounds bad, right?
But as Dr Jane Goodall says; "each one of us can make a big difference every day."
So, through small individual efforts, we can join forces and create a healthier environment and a sustainable consumption model. You just need to choose a waste reduction challenge, commit to it during the month of November, and… you will already be making a big difference!
What is No Waste November?
Throughout the month of November, Roots & Shoots members are committing to reduce the impact they have on the planet by reducing waste, and to helping other reduce their waste too. This could be reducing food waste, wasted energy at home at work, or waste clothing. And the great news is that there are plenty of small measures you can take that cumulatively make a big difference.
There are two other benefits of No Waste November. The first is encouraging us all to think about how much we need and use, whether we really need it or not, where the things we use come from, and what impact they have on the environment. It's about thinking differently about what we eat, wear and use.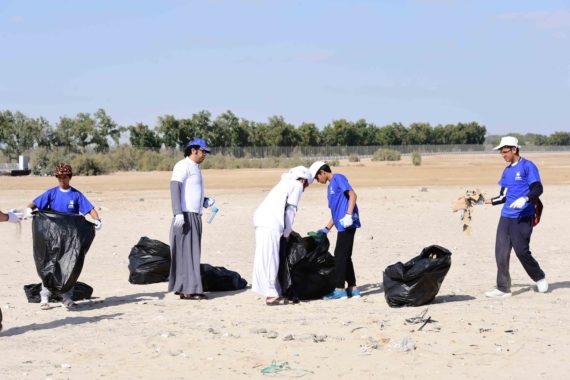 The second is that over the course of a month, we can all turn simple actions into simple habits that we do every day without thinking about it. Whether that's ensuring left over veg is chopped up and frozen for future use, or repairing an. item of clothing rather than throwing it in the bin, or even just stopping to think about what we need, every action makes a difference.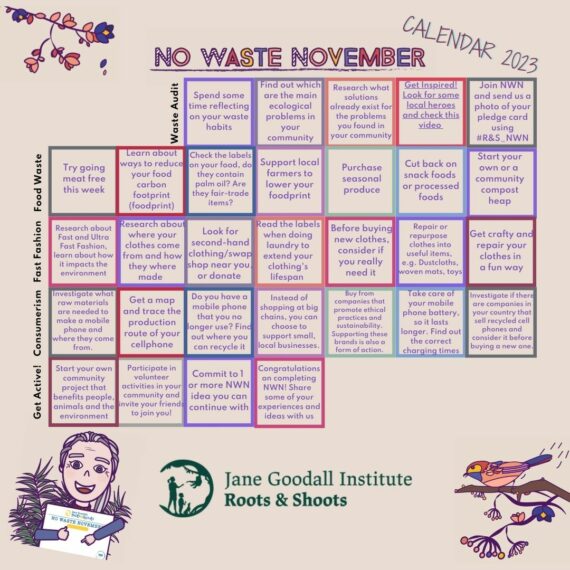 How to get involved
There are lots of ways you can get involved, and the first way is to make a pledge and share your actions with us!
Download the PLEDGE CARD or create it yourself and fill it out with your waste reduction proposal to be carried out during the month of November (you can do this on your computer or reuse some paper in digital format.). There are many good ideas to choose from!
CHALLENGE your family, friends, colleagues, and encourage more people to join in making a difference by reducing their waste during the month of November.
SHARE YOUR ACTION! Take a photo of your card with the commitments you've set for yourself and post it on your social media.
Don't forget to tag us so that we can share your proposal and actions on an international level, and include the hashtags #NoWasteNovember #NWN
The pledge card has actions for every day… but we also know that this can be a very busy time for people, or you might like a bit more flexibility. So we've also got a Weekly Theme Pledge Card, where you can do as much or as little as you want, with themes including Reducing Food Waste and doing a Waste Audit.
AND we'll be sharing ideas on our social media channels too, so keep your eyes on Facebook, X/Twitter and Instagram for more inspiration. Plus tag us in your posts and we might just share your ideas and achievements too!