On February 16th we finally held the fiesta! The children began to set up their stalls and the volunteers immediately set to work as well. We set up our cutlery rental area first. Even though we had realised that we had to provide cutlery ourselves, we were surprised at how many people brought their own.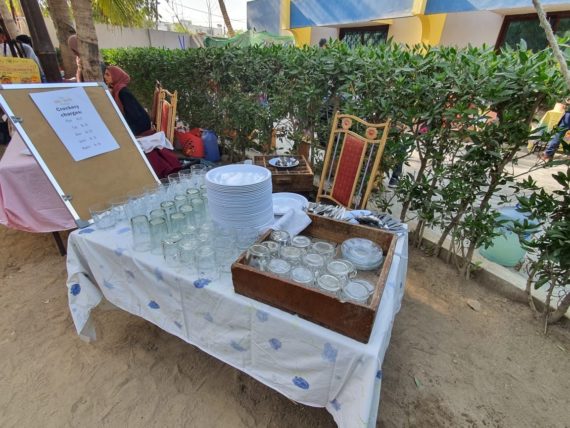 Next we set up our recycling bins. We had two bin zones in the grounds, each with one bin for paper waste (paper cones, takeaway boxes, and other recyclable items) and one for organic waste ( food scraps, wooden skewers, leftover food, teabags e.t.c). We also had one emergency orange bin in case there were some non- recyclables that managed to sneak in. We appointed bin guards at each zone. Even though we had labelled the bins many people did not know where to put their waste.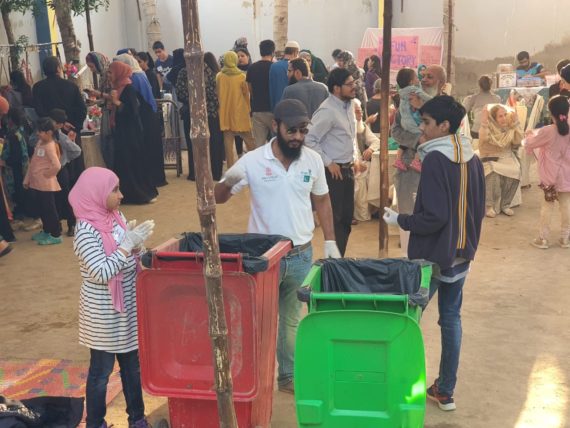 Disaster nearly struck when we realised our bin guards had disappeared. We had to use gloves, and separate the trash ourselves. Luckily there wasn't too much sorting to do before we could take a break. The volunteers had to work very hard.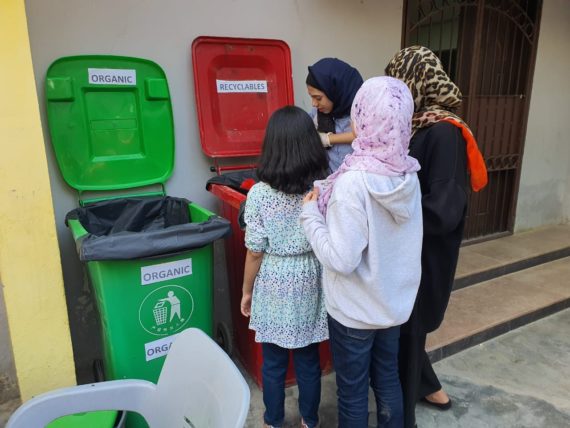 A  very eco friendly stall was "Sew The Green". Adeen Ahmed used entirely recycled materials to make soft toys. Her care for the planet and her creativity added an entire new vibe to the fiesta!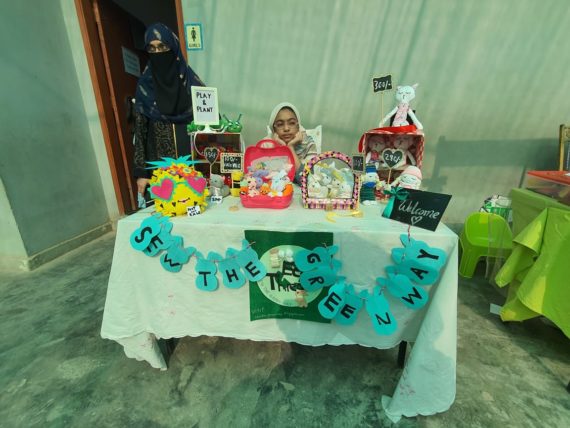 Another example of an eco friendly stall was "Sweet Skewers". Yasmeen Ali used old materials to decorate her stall. She also used zero waste principles in her production process. Yasmeen's resourcefulness and eco ideas helped our mission, in ways that were completely optional.
We also had an information desk on the grounds, where people could learn about zero waste, the environment, and recycling.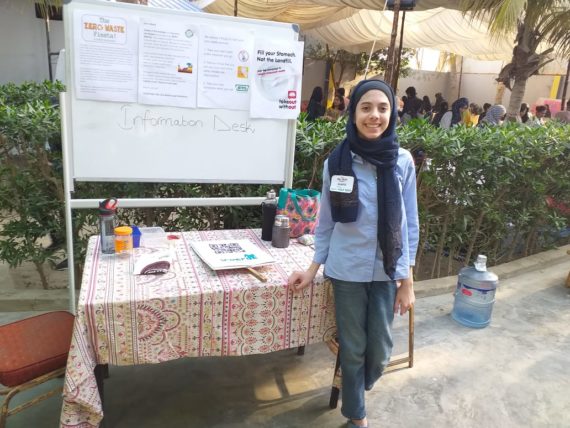 In the end our orange bin was empty, other than a few plastic wrappers from game prizes, such as erasers and stickers (they were against the rules) we had virtually nothing to send to a landfill. The cutlery rental worked out perfectly, and next time we will take measures to ensure no plastic sneaks in. Overall we succeeded in our goal to make a difference.
Seeds of Knowledge became even more knowledgeable about environment. Us, children can make a change in the world! One step at a time.