In a significant stride towards a more sustainable future, Safa Community School is proud to announce its partnership with The Alliance for Sustainable Schools (TASS). By signing the charter, SCS is pledging its unwavering commitment to prioritize sustainability, thereby contributing to a greener and more eco-conscious world.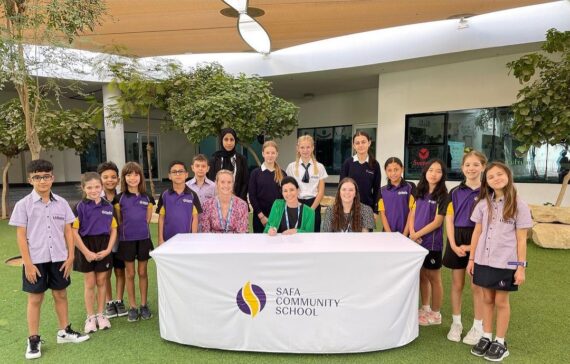 This partnership signifies our dedication to creating a positive impact on the environment and nurturing the next generation of eco-conscious leaders. As part of the Alliance, we will collaborate with like-minded institutions, educators, and students to exchange ideas, implement sustainable practices, and advocate for environmental stewardship.
SCS firmly believes that sustainable schools are the breeding grounds for sustainable societies. By integrating sustainability into our curriculum, operations, and community engagement, we are fostering a holistic approach to environmental conservation and responsible living. This endeavour aligns perfectly with our mission to empower students with the knowledge and values needed to become global citizens who actively contribute to a sustainable planet.
We look forward to this exciting journey towards a greener, more sustainable future, hand in hand with the Alliance for Sustainable Schools. Together, we can make a lasting impact on our world.