International day
Each year, Safa Community School celebrates the almost 100 nationalities of our school community. This is a wonderful opportunity for our students to embrace and to celebrate the diversity of culture, heritage and the variety of traditions of our students. All of our students and staff dress up in traditional dress or in their country colours and our school is transformed to represent the countries of the world.
As a school, we have plenty of activities for our students to participate in including: the parade of countries, sharing traditional foods from around the globe and celebration of traditional dance, music and signing from across the world. 
Have a look at this amazing video which showcases the SCS International Day 2023!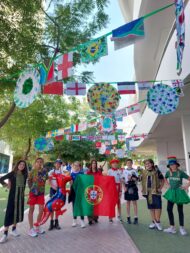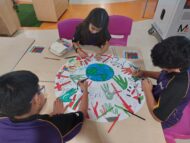 This special event is the highlight of our school calendar and teaches us of the importance of celebrating the diversity of our school and to spread a message of tolerance and respect.