From Safa With Love
At Safa Community School, we provide and encourage opportunities for our students to make a difference in our local communities. We take part in many community outreach programs and within our school we also ensure we are supporting the wellbeing of all our wonderful staff, families and the wider community.
As a community school, it is our responsibility to look after those around us. Our 'From Safa With Love' program encourages our students to give back to our wonderful support staff; our cleaning and maintenance teams, who help to look after our school and children. Throughout the year, we engage our students with many different collections including our Festive Box appeal and our Ramadan box appeal.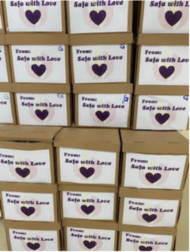 Our students lead on many different outreach programs including 'Two For Tuesday', where students bring in an extra snack or piece of fruit which is then donated locally to those less fortunate. During the Holy Month of Ramadan, we also arrange Ramadan Sharing fridges in our local community where our students and families are encouraged to donate food and drinks to ensure nobody in our local area will go hungry. In 2021, SCS also took part in the 1 billion meals campaign. Our students were encouraged to do extra chores to raise money during the Holy Month of Ramadan to give back to those less fortunate. As a school we raised over 43,000 AED for this campaign.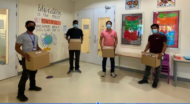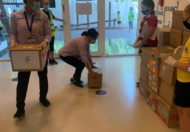 At SCS, we aim to create compassionate, caring leaders for the future. Our vision is to enable our learners to have success for today and to be prepared for tomorrow. Taking part in these pivotal community out reach programs prepares our students to be successful and understanding global citizens.