Inclusion and Diversity Week at SCS
Monday 14th November marked the beginning of Inclusion and Diversity Week at SCS. To celebrate this important week, our school was decorated with wonderful messages of acceptance, tolerance and diversity.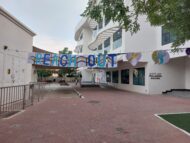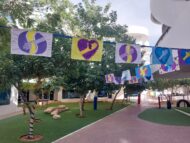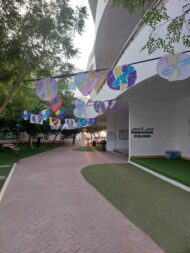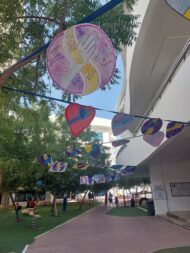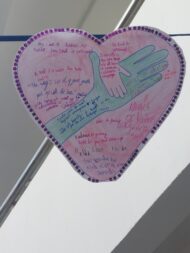 To kick off the week, both the primary and secondary students were treated to an inspiring assembly from Jessica Smith, a Paralympian swimmer, who was born with only one arm. Jessica shared her personal story with the students talking about how she born missing her left arm and after an unfortunate accident in which she spilt boiling hot water on her neck and chest, she was left with 15% of her body covered in third degree burns. Jessica shared how she felt as a child growing up and being forced to fit in. She shared her body image issues; her struggles to feel self-confident and accepted in a world that is dominated by the pursuit for perfection, but most importantly how she has overcome these challenges. Her inspiring story has shown everyone in SCS how to accept yourself and others in our diverse world. Jessica's message of tolerance and diversity was an inspiration to all of us in SCS this week.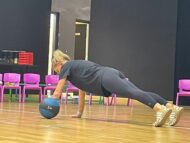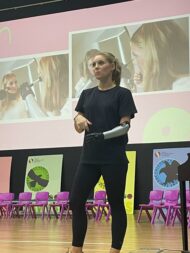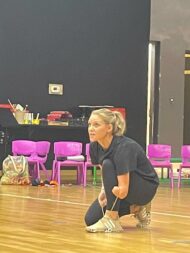 To continue to celebrate how diverse our school community is, everyone –staff and children- came to school on Monday wearing odd socks! We did this to promote and celebrate everyone's uniqueness. This dress up, along with Jessica's assembly was a wonderful way to encourage tolerance within our school community.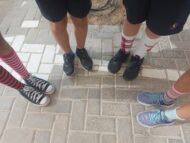 In addition to this, we also had a 'This is Me' day, where all the students in primary were invited to bring in a box with 3 things that represented them! We had a wonderful eclectic mix of objects including; paint brushes, sports equipment, toys, gem stones, sharks teeth and even a geckos footprint! We loved presenting our boxes and celebrating how diverse and unique everyone is!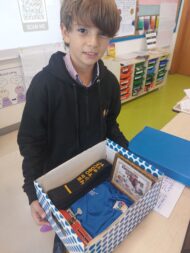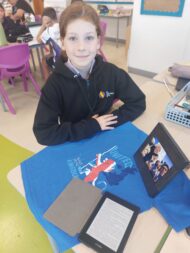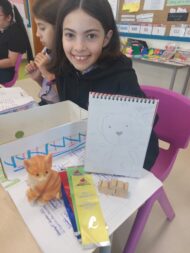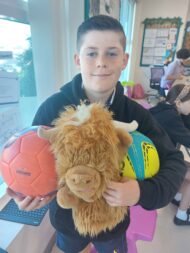 On Friday, we had 'It's Cool to be me" free dress day where our students and teachers could come to school out of uniform dressed in outfits that reflected their individuality. This non uniform day was a wonderful way to finish off a very important week, educating our school community on the important of tolerance and celebrating the diversity amongst our school community.