The event of the 'World Peace Day Celebration' started off with the class teachers wishing the students and by informing them about the importance of this special day. Students were filled with joy and enthusiasm to wish each subject teacher and staff.
Teachers then displayed various enlightening videos and images leading to the understanding of the importance and the concept of the World Peace Day. Next, the teachers mentioned above started off with an art integrated activity for the students as an outlet for creative expression on the concept of World Peace. Each student was provided with a paper, in which they were asked to design cards or produce an image of their liking related to the theme of World Peace.
The students then exchanged their cards with each other. They were also delighted to present their beautiful and creative cards to our much-respected principal, vice-principal, headmistress, teachers and few of our beloved support staff. It was indeed a very refreshing and creative celebration for the students as well as the teachers. Students learnt a lot from the videos and were happy to celebrate this very event.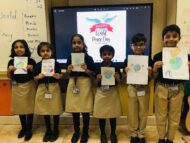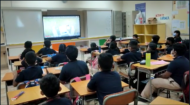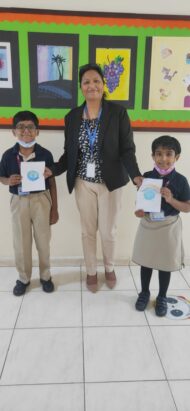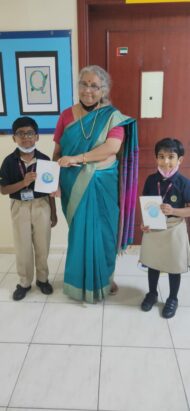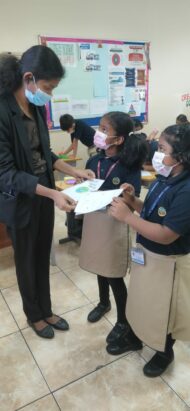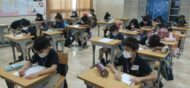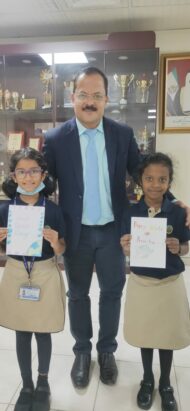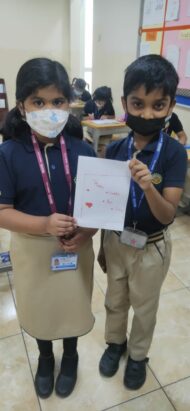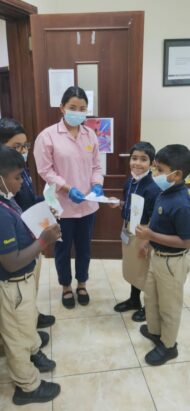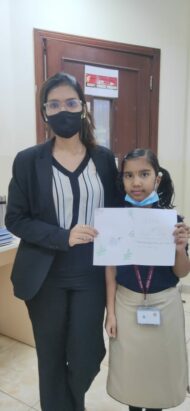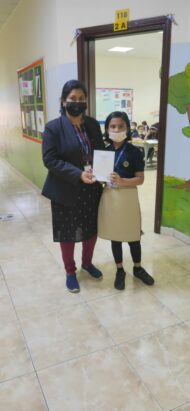 Conducted by: Mr. David, Ms. Hina, Ms. Indu, Ms. Jinelle, Ms. Thavishi
Overlooked by: Ms. Jinelle D'costa
Report prepared by: Ms. Thavishi and Ms. Jinelle
Headmistress – Ms. Vanita Walter                
Principal – Mr. Suresh Balakrishnan