Life I Diversity I Beauty
Welcome to Al Wathba wetlands…
Brimming with life, these wetlands are a paradise for animal lovers.
The girls of Grade 9 had the wonderful opportunity of visiting the wetlands on January 17th, accompanied by Mrs. Usha Kumari and Mrs. Subitha.  This was learning experience meant to enhance their knowledge through various interdisciplinary activities.
Samples of the water and the soil of different parts of the wetland were collected by different student groups. Collection of the rare flora and fauna was also, an enriching learning objective. Though the trip was conducted for grade 9, the research work will be extended to grade 11 too.  The testing of the water will be done by grade 11 students which will throw light on the chemical composition of the elements of the place such as PH value and physical as well as chemical components. The findings will be shared with grade 8 students based on which they will perform certain activities and presentations.
Before they even stepped foot into the wetlands, they were treated with the majestic sights of the black winged stilts flying in formation. The sky was filled with hundreds of pairs of onyx tipped wings that rustled the air as they flew past. Cameras were raised into the air, to capture this perfect moment of pure freedom, the birds in suspended animation in the vast skies.A perfect click to see through the lens and capture the nature.
Walking along the 3 km trail, the team was enthralled by the diverse and rare species of plants and animals.Peering down the holes to the dens of the spiny tale lizard, the same magic that may have prompted Alice down the rabbit hole was experienced by the students.
But the magic didn't stop there for them.  Walking past the small lakes with rippling silver waves and reached the great flamingos. They appeared to be the epitome of grace.
The trip not only deepened the understanding of the physical environment, but of its composition as well as the beauty that prompts it to capture our awe. A simple thing like going on a field trip reinforced the understanding of biology, chemistry and art of the students.
Because seeing is believing.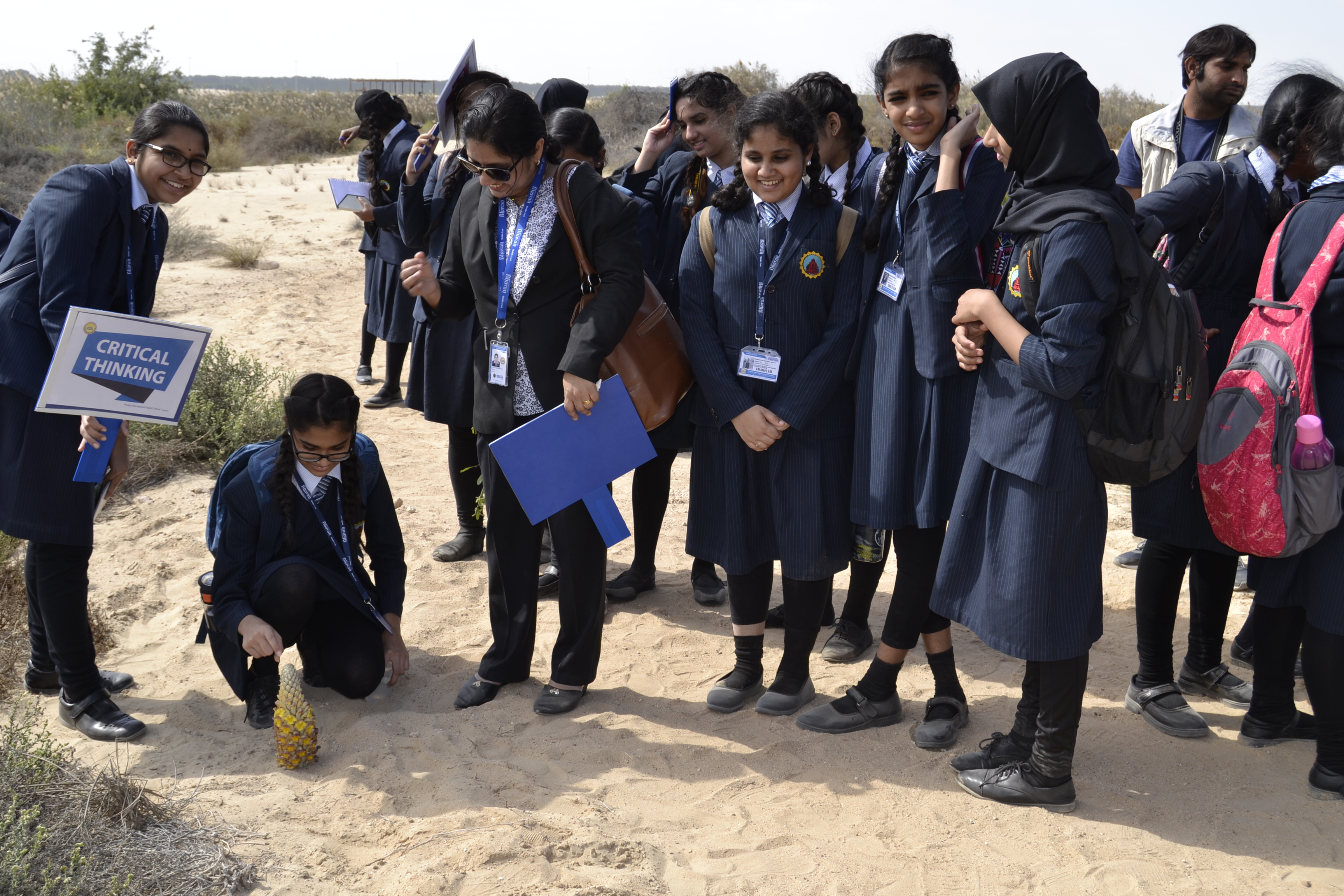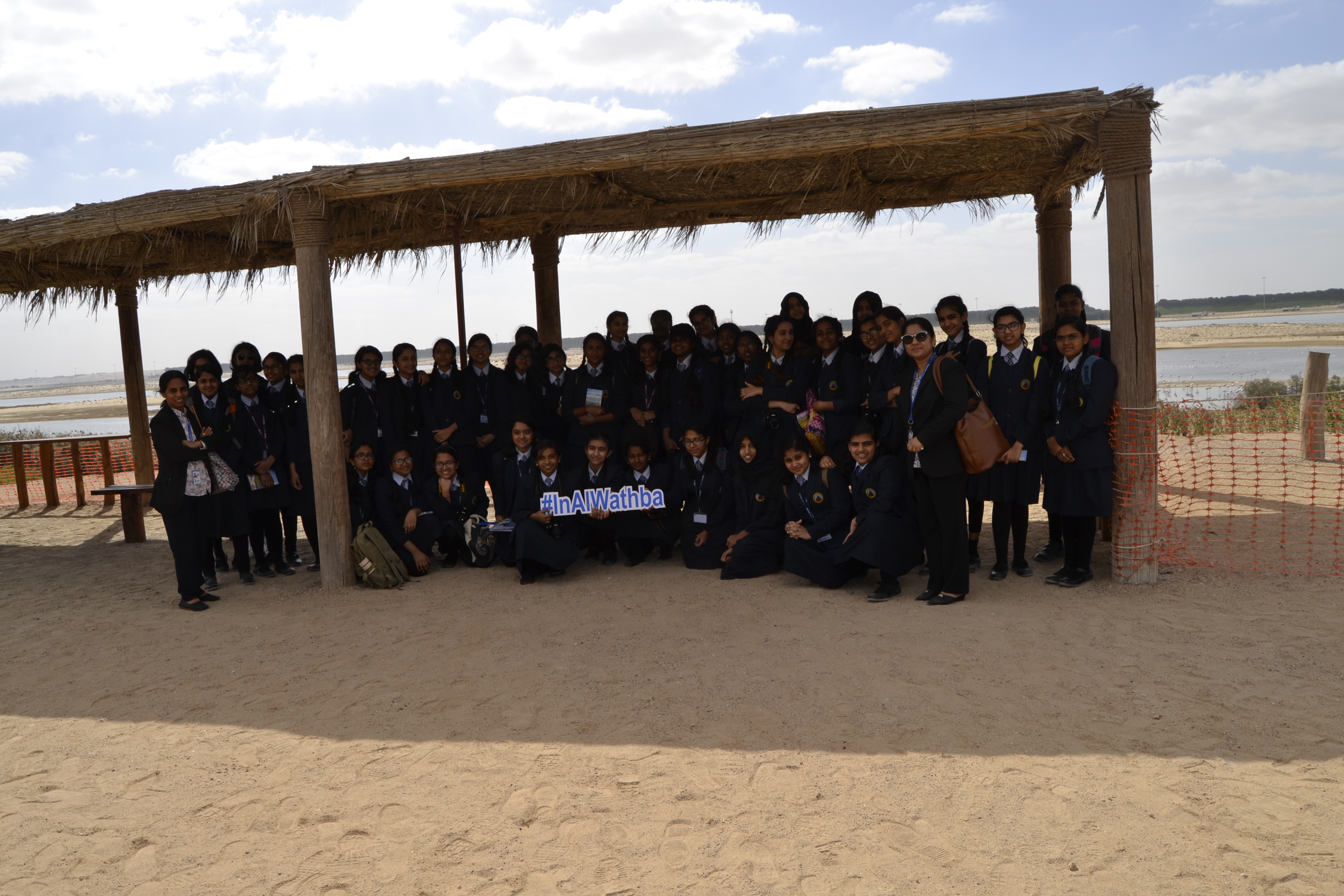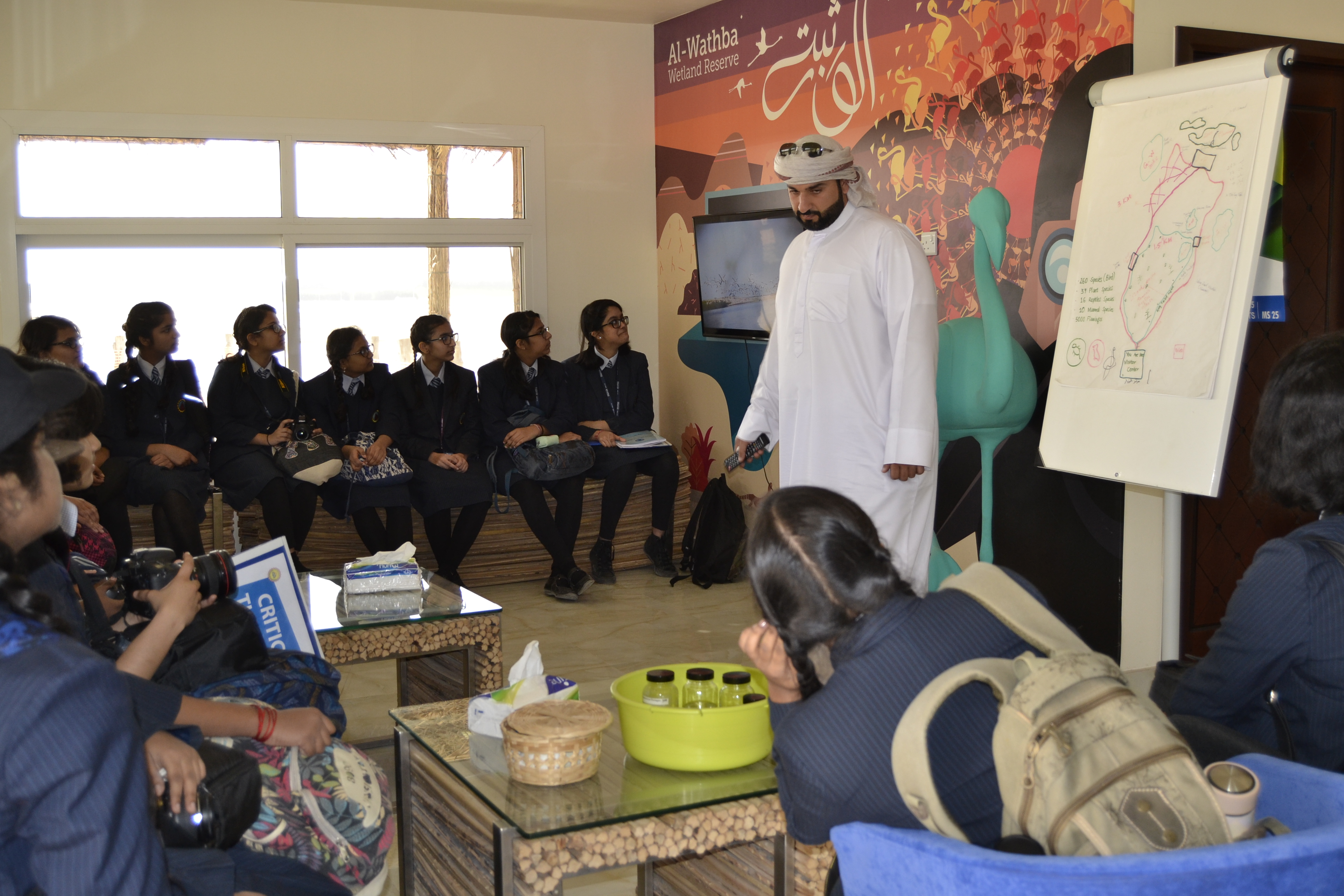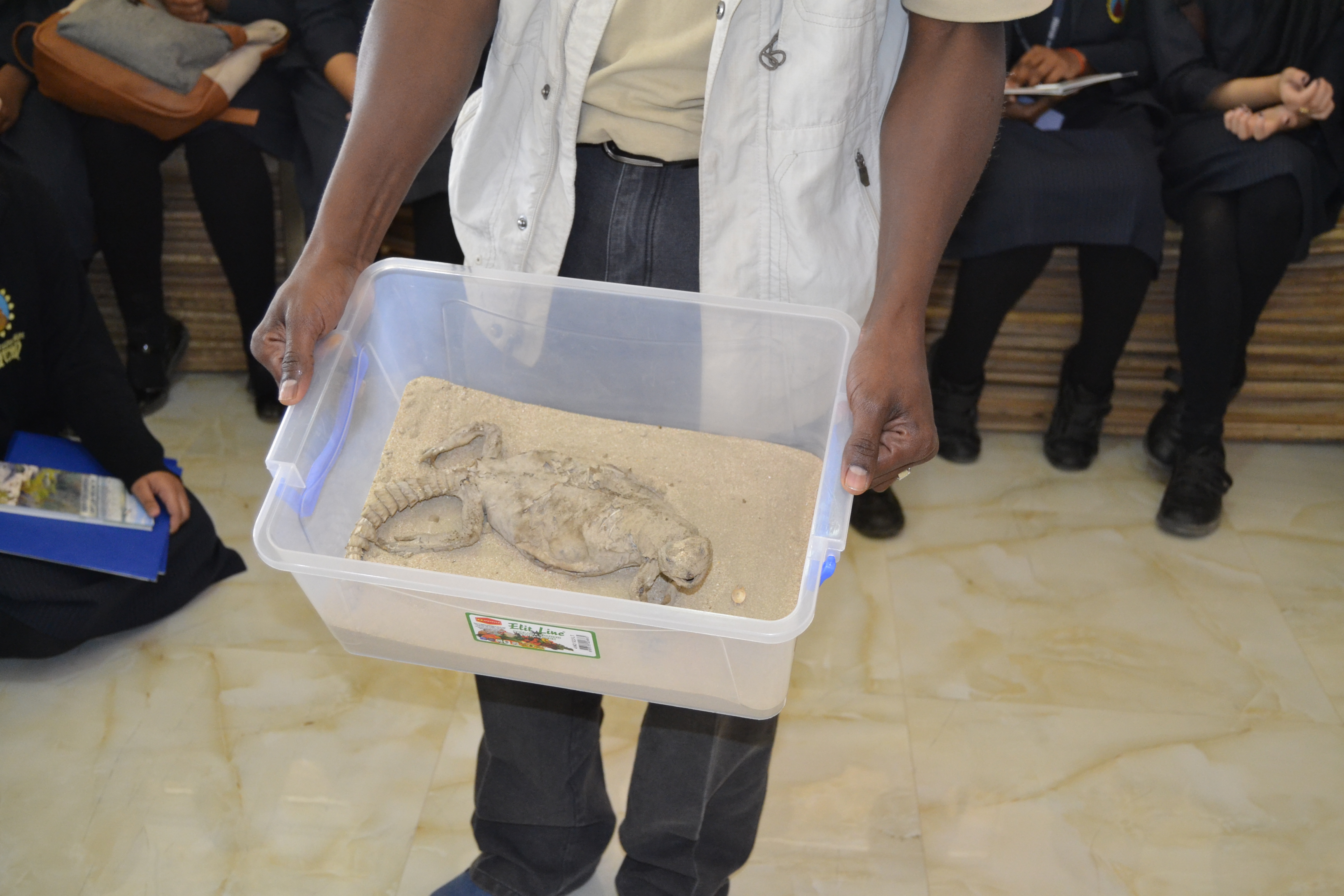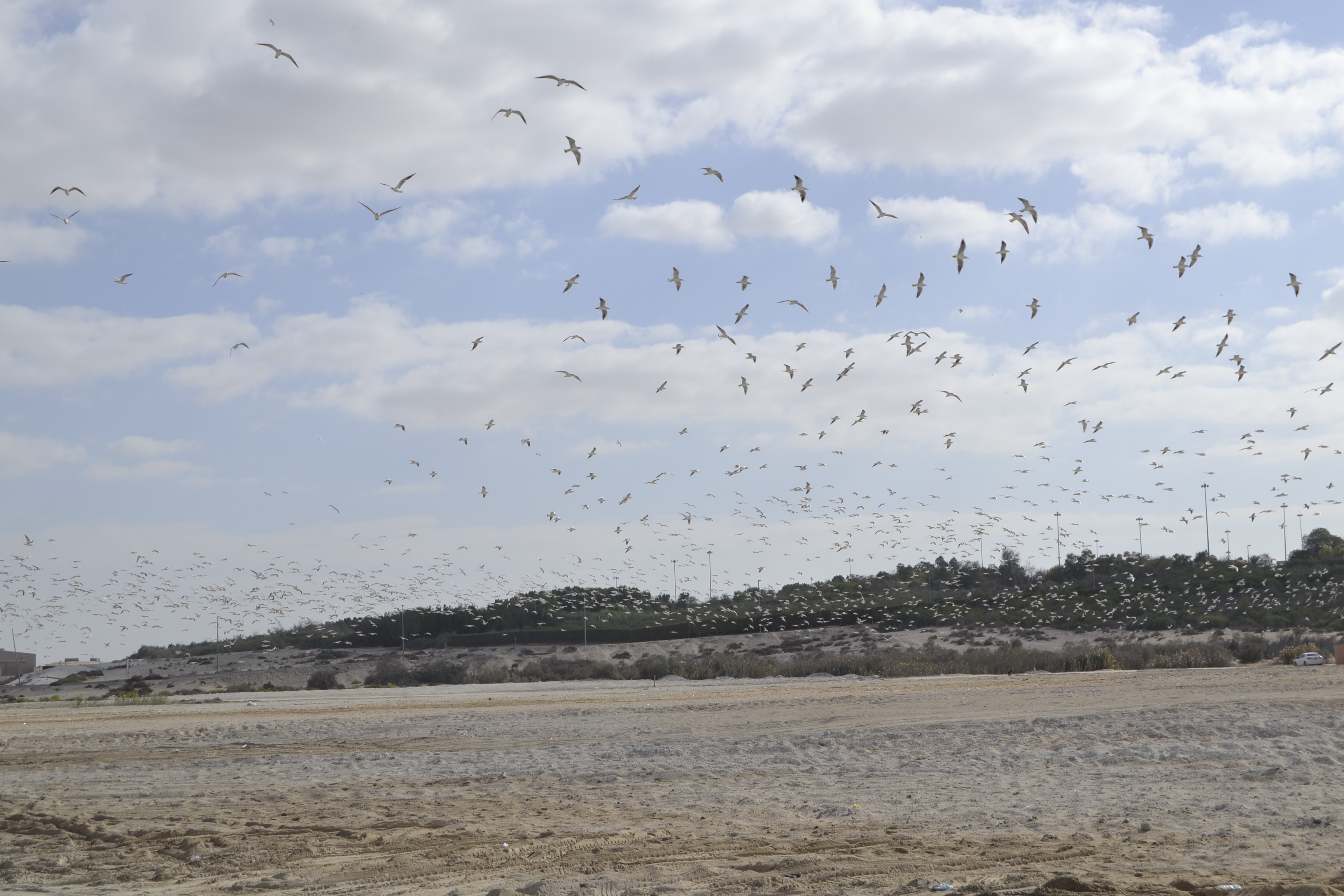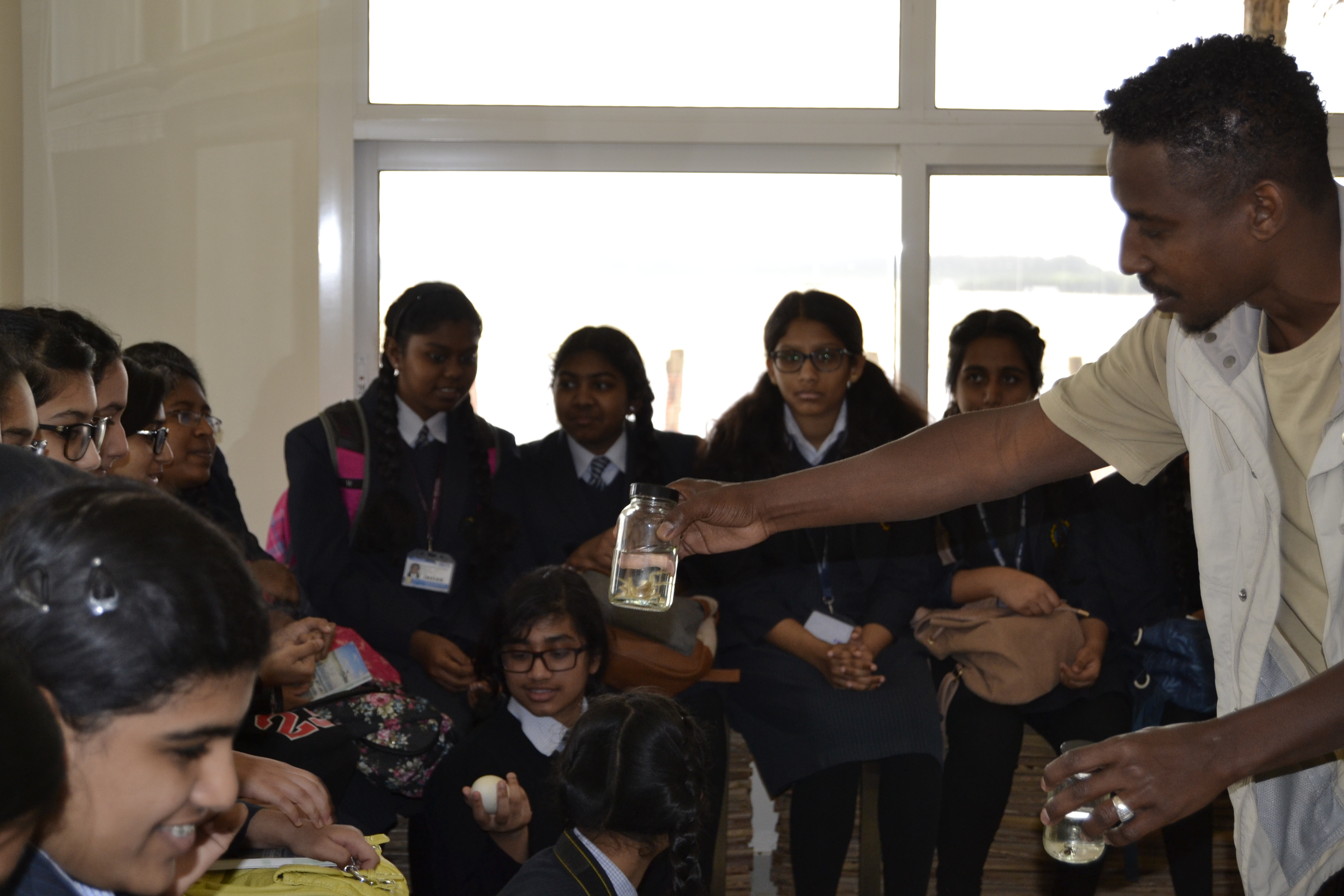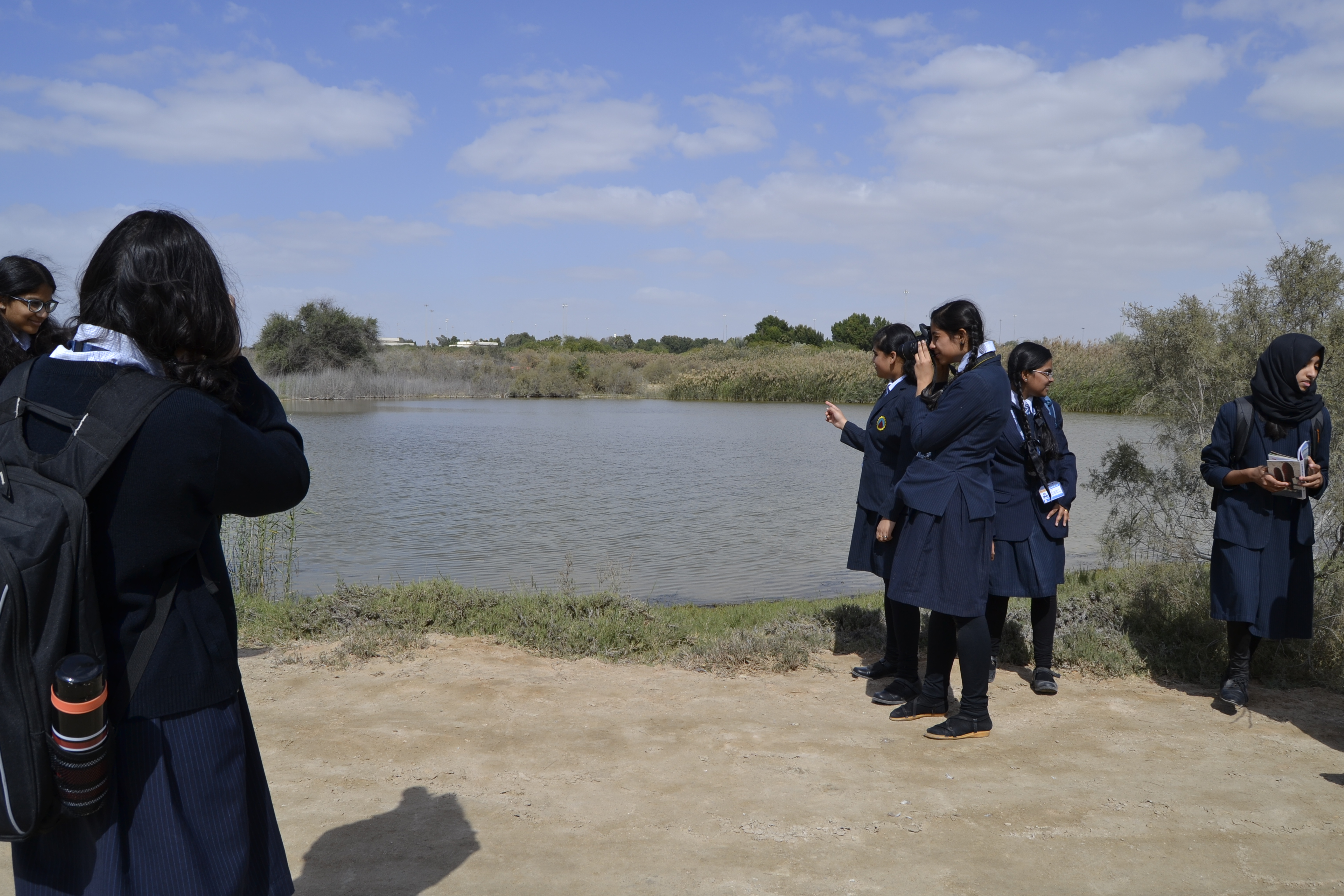 Usha kumari v
Coordinator-GSA& ECOCLUB