COMMUNITY OUTREACH PROGRAMME
HEART TO HELP
"Use your voice for kindness, your ears for compassion, your hands for charity, your mind for truth and your heart for love".
The holy month of Ramadan in PRIVATE INTERNATIONAL ENGLISH SCHOOL, Abu Dhabi UAE was really divine.  Students of grade 10 to 12 organised a charity event  on 11th June with the full hearted support of teachers, parents and management.  Senior students strived to create awareness about the call for helping poor labourers by visiting each class. This campus awareness programme  succored them to raise a reasonable amount of money  and with this they  reached out to the  poor labourers  for  distributing  Ifftar kit  by  visiting nearby mosques.  Thousands of students were  part of this great Endeavour.  The happiness of  labourers made our students life more meaningful .  Our school curriculum always keeps a link to reach  community  by connecting  learning programmes to competency based  activities.
Always remember, we make a living by what we get, but we make a life by what we give.
DONATING FUND…….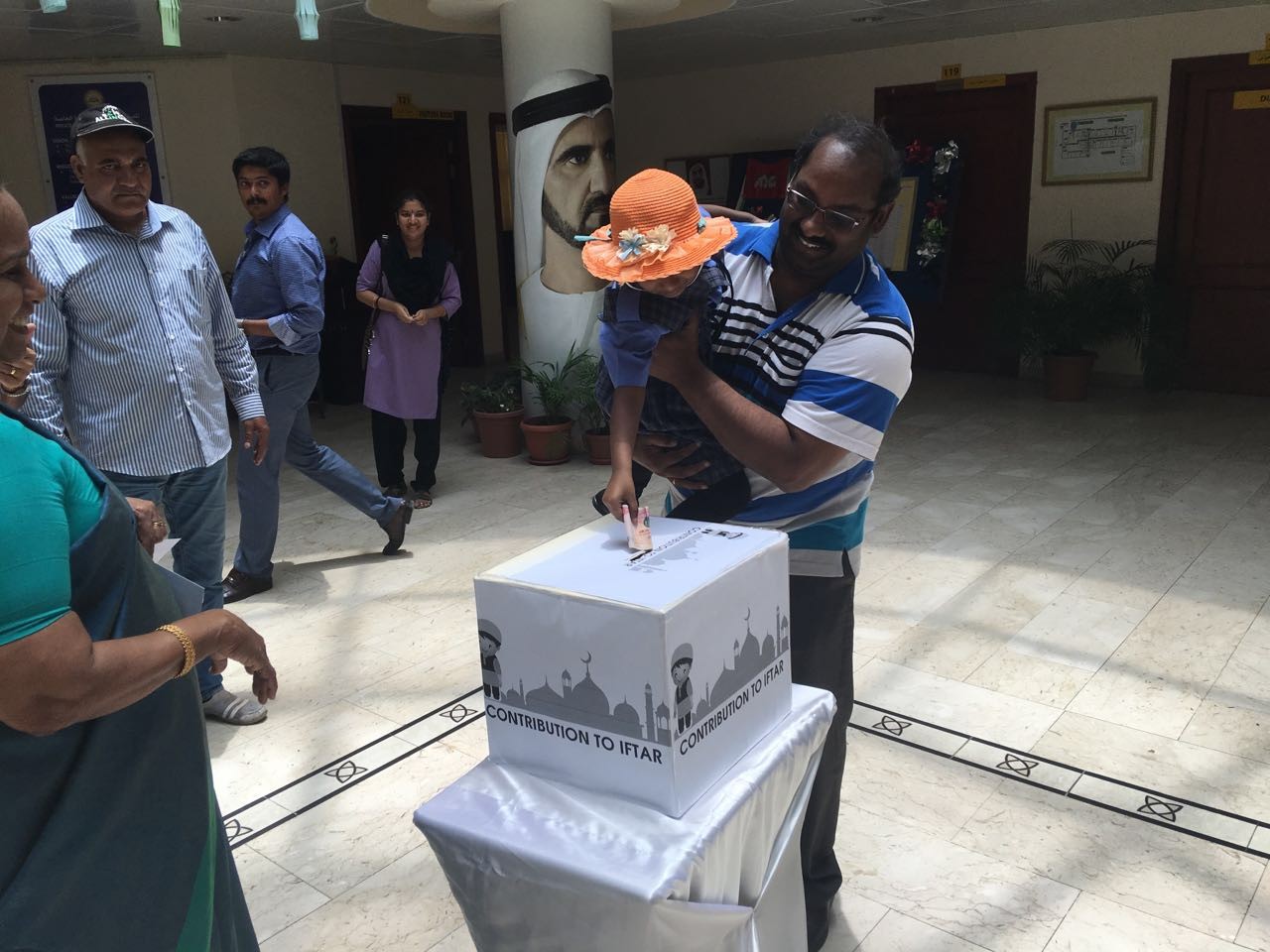 DISTRIBUTING FOOD TO LABOURERS