Every year in September, Roots & Shoots groups from around the world celebrate Roots & Shoots Peace Day and honour the UN International Day of Peace.
Dr. Jane has been a UN Messenger of Peace since 2002 and she inspires us all to live in harmony with nature and each other. Each Roots & Shoots project is a step towards a future in which humans can live in peace in an environmentally sustainable way—a step towards achieving the UN Sustainable Development Goals.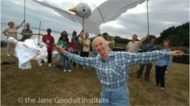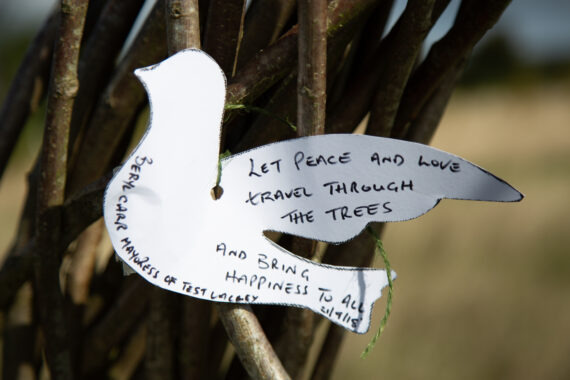 2022 Theme: End Racism. Build Peace.
Here at Roots & Shoots we would like to encourage you to take part. Here are a few ideas to get you started:
Sing the Peace Day Song
Share ideas – what is Peace? How can you contribute to a World of compassion and empathy? Create a poster/ mural and write Peace in different languages; talk about all the things that unite us
Host a Peace Day Parade. Make a Giant Peace Dove (get the whole class/ school involved) and Small Peace Day Doves (colour each dove in a different skin colour and fly them together)
Write a pledge on your dove – what can you do to bring Peace and harmony? And of course, share your pledges and photos with us! We will create a gallery and inspire even more people!E-mail Jasmina Georgovska at jasmina@janegoodall.org.uk