We were delighted that the Andover Trees United (ATU) and the town of Andover hosted the Peace Day Parade for the fourth time in the UK. It was amazing to welcome four Roots & Shoots member schools, carrying their doves of peace in Harmony Woods, the community woodland that they are all helping to plant.
For 2021, we asked our members to join the Roots & Shoots family around the world in #PlantingHope – and are so happy that many took part and embraced this important message.
Trees and plants represent hope, new life, growth, and development. They enrich the environment, and our lives. They help people, animals and the planet, thus embracing the goals of Roots & Shoots.
Tara Golshan, Executive Director, Education said: "Peace is personal to the individual, meaning different things to different people. But, I believe at its core, it represents collaboration, understanding, empathy and compassion.
Now, more than ever, we must be united in achieving Peace – peace between ourselves, in our Planet and in the natural World. 
I was privileged to join the procession at the beautiful Harmony Woods and meet so many like-minded individuals and inspiring young people. We need to stand strong for the future, and I believe that our young Roots & Shoots members are well braced for this.
Thank you Andover Trees United for hosting us once again and for being part of this important mission!"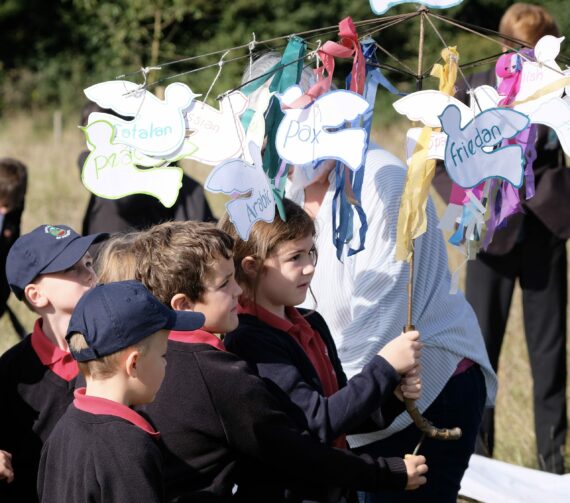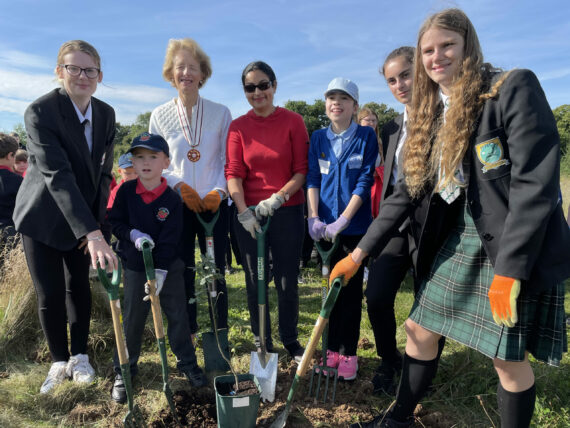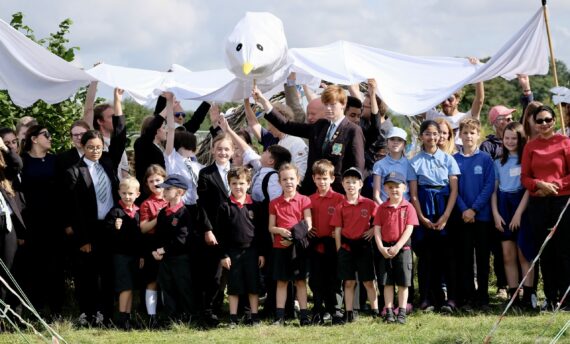 Delhi Private School Sharjah (DPS Sharjah) observed the International Day of Peace to accentuate the significance of peace and integration in a world grappling with the repercussions of the one-year global Pandemic?. Clad in serene white, the Principal and Director, Ms. Vandana Marwaha, along with Vice-Principals, HMs, supervisors, and teachers planted saplings to pay homage to world peace as the innate beauty of the world can be embellished only by the glittering symbols of peace.
What a wonderful way to Plant Hope!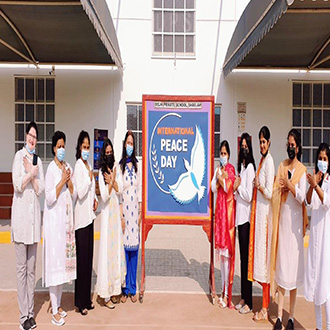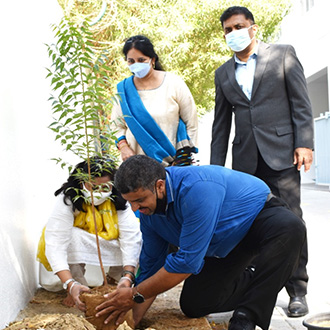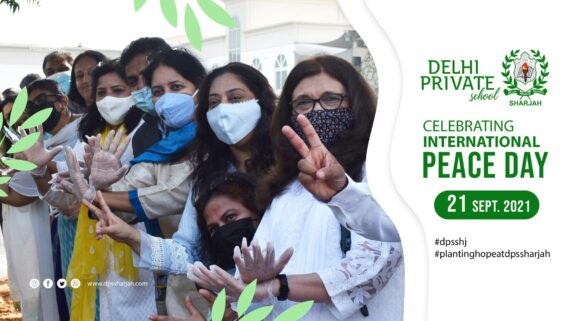 GEMS United Indian School Commemorated the International Day of Peace with the theme Recovering better for an equitable and sustainable world. Students of secondary classes performed a street play by keeping the protocols of COVID 19.
They recited the Peace poems virtually and exchanged the messages to staff and students.
You can watch the street play here
Thank you all for honouring this special day for Dr Jane and for all of us!