TOGETHER WE MAKE CHANGE!
Tireless Eco Champs of Bhavans Natura, the school's Eco Club have participated enthusiastically in the Fossil Dunes Clean-up campaign, organised by the Environment Agency Abu Dhabi.
Participation of Arnav Rajesh Gr. 3, Aishwarya Shyjith, Amogh Rajesh and Govind Subash (Students of grade 7), Advaith Sunil, Pranav Kiran, Pallavi Kiran and Rishon Augustine Santhosh (Students of grade 9) made the day extremely memorable.
Private International English School (PIES) aims to instil the values of environmental protection among the students, not only as a part of schools' extra-curricular activity but rather as a duty and responsibility as a global citizen. The school beams with pride with the presence of Abishek Shyjith, a former student of PIES; thus, highlighting the values instilled by the school as well as becoming a source of motivation for all our young minds.
Eco Champs have collected a large number of various types of waste materials including, tissues, masks, bottle caps, plastic bottles and broken glasses and handed over trash bags to the officials of EAD.
The sheer participation of parents along with the students made the event remarkable. This live experience enabled students to minimise the harmful effects of littering and to contribute to the healing of Mother Earth.
On behalf of the Bhavans Natura and PIES, a big salute to the parents (Mr. & Ms. Shyjith, Mr. Subash, Mr. Santhosh Augustine, Mr. & Ms. Rajesh C Prabhakar & Ms Shreelekha Kiran). Without their presence this day would not have been recorded in the history of PIES, Abu Dhabi.
Usha Kumari, Coordinator of SSI & Eco Club said: "I organise clean-up campaigns based on Sustainable Development Goal 15 to sensitise our eco champs on various environmental issues. This kind of community outreach programme enhances our students' social responsibility and commitment. Such hands-on practices equip them to become better problem solvers and decision-makers in future. Mother Earth will be safe in their hands as a cleaner, better and more sustainable place to live in."
Well done PIES!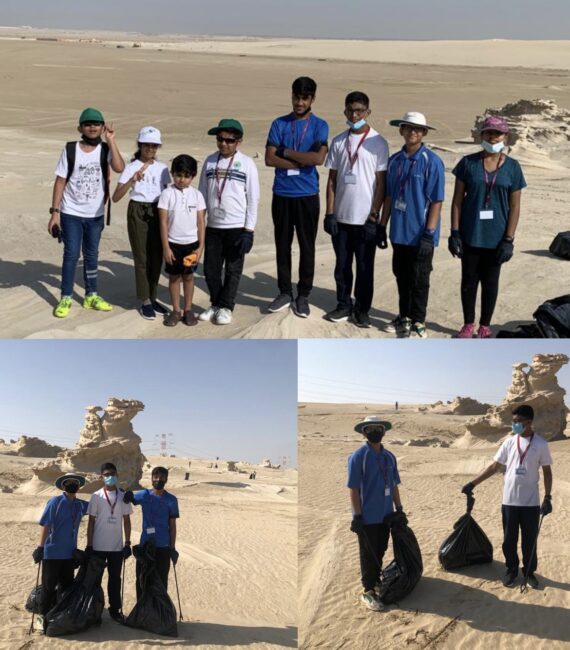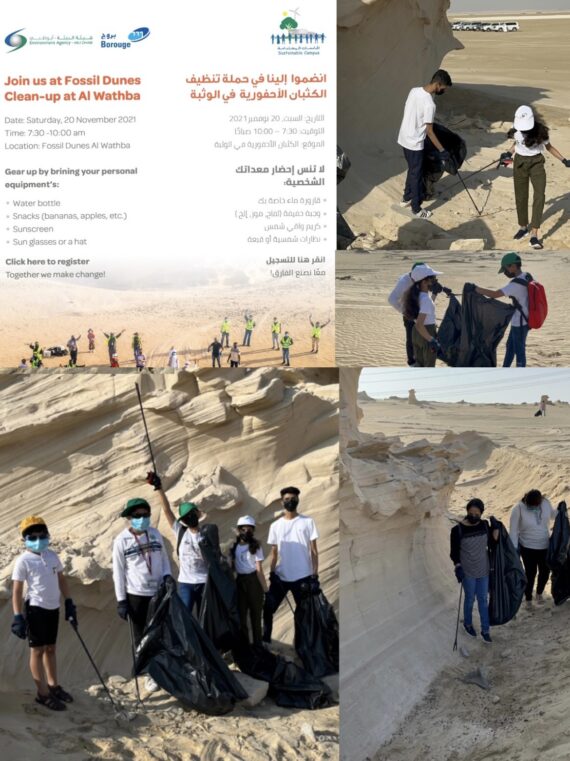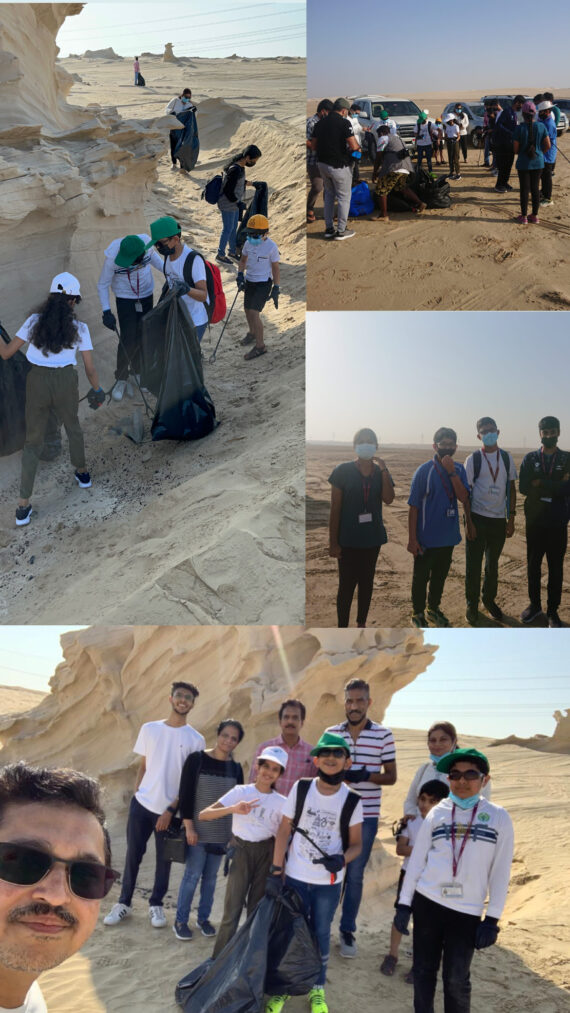 For more on their fantastic activities, click here