Our Roots & Shoots UAE Awards, supported by NYU Abu Dhabi (NYUAD) was held at the beautiful Park Hyatt, Abu Dhabi in the presence of Dr Jane Goodall who presented 12 awards to UAE school members.
The following schools put up inspiring displays:
Al Ittihad National Private School, Abu Dhabi; Al Rawafed Private School; American Community School of Abu Dhabi; American School of Dubai; Cranleigh Abu Dhabi; Dunes International School; Fairgreen International School; Gems American Academy; Mayoor Private School, Abu Dhabi; Shaikh Khalifa Bin Zayed Bangladesh Islamia School, Abu Dhabi; Sunrise English Private School; The British School, Al Khubairat
Dr Jane recognized students' achievements in a ceremony that was attended by NYUAD Vice Chancellor Mariët Westermann, alongside representatives from NYUAD, and over 100 youth from more than 20 schools across the nation. The 12 primary and secondary school-age students presented projects they had implemented to benefit people, animals, and the environment.
Dr Jane commented, "I am excited that R&S has taken root in the UAE. It now has groups across the UAE. During my current visit I attended the annual UAE R&S Awards Celebration. For the sixth time, we selected groups from around the UAE who have undertaken outstanding projects, some of which are ongoing, to come together to present their work and receive special recognition and certificates. It was a wonderful occasion, inspirational, and one of the events that gives me the energy to keep on travelling 300 days a year."
Projects undertaken by the Roots & Shoots clubs included planting Sidr tree saplings, designing bird feeders from plastic waste, helping Syrian children build their English language skills, planting school gardens, producing solar model windmills, managing smart waste and turning it into organic compost.
Tara Golshan, Executive Director, Education, said "Working in the UAE in the last six years has been such a rewarding and uplifting experience. Recently the Dubai Ministry told us that they are moving ahead with accrediting R&S as one of their recommended Educational programmes. This is a significant step forward.  When I see the projects, dedication and commitment of our young members here, it has inspired me to continue on our often-challenging journey to protect our planet and develop responsible Global citizens of the future".
Suparna Mathur, Associate Director of Community Outreach at NYUAD said:"NYU Abu Dhabi's partnership with the Jane Goodall Roots & Shoots UAE program has been mutually beneficial and rooted in our core commitments to the environment and education. It has been a privilege to be a part of the growth of the UAE program, allowing us to both catalyze greater sustainable impact with our own campus community as well as be catalysts for increased environmental stewardship across the Emirates."  
Schools also created their own eco-friendly clubs to save the environment, launched initiatives in celebration of the Year of Tolerance, spread awareness about solar powered energy, and participated in the Great Nurdle Hunt, an initiative organized by NYU Abu Dhabi's Office of Community Outreach, to educate participants about the impact of plastic pollution around the world through cleaning up the beach from nurdles.
Hannah Melvilled Rea, volunteer, NYUAD Research Fellow and Class of 2019 Alum said:"The awards ceremony gave Roots & Shoots students a chance to learn from Jane, but also from each other. Students came away with 12 new models and ideas for environmental action and gained potential partners for future collaborations. I think that the thousands of nurdles we collected in the 30min beach clean-up activity nicely captured how much impact we can have as a community."
Gila Waels, NYUAD Staff said: "Having hosted Jane Goodall at her first NYUAD visit in January 2015 at NYUAD Institute, it is so rewarding to see the continuity of her work here in Abu Dhabi and the amazing impact she has had. One direct impact was at her first visit here, she insisted we remove all plastic water bottles, a practice we have since upheld at every single event!"
Enjoy our Roots & Shoots video below and here without subtitles.
Video credit NYUAD Community Outreach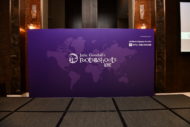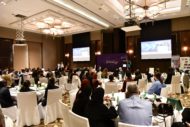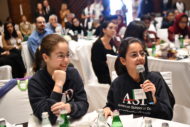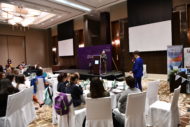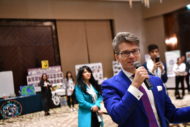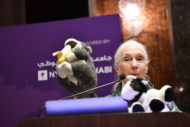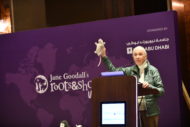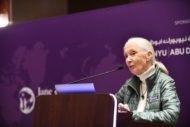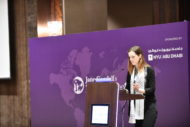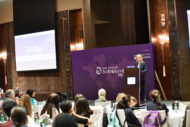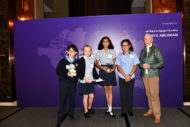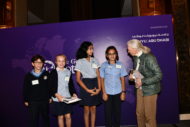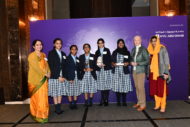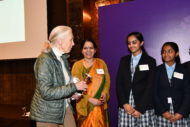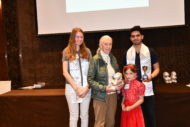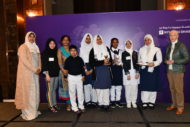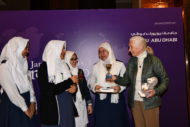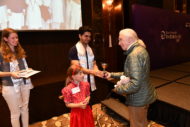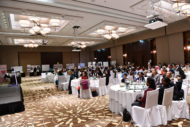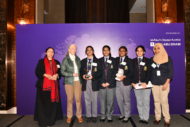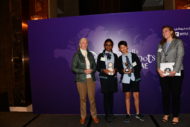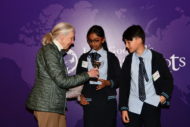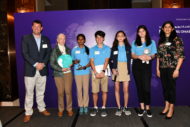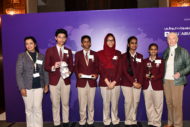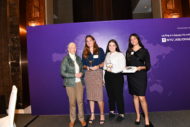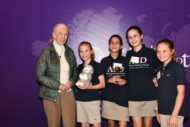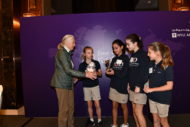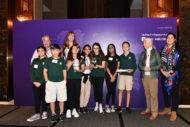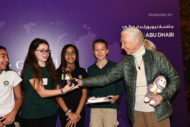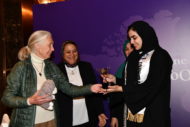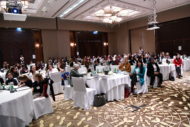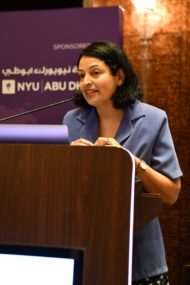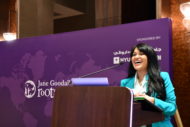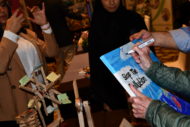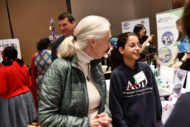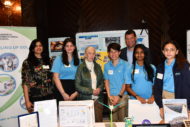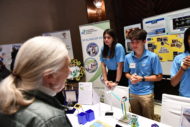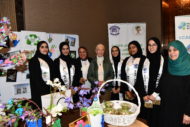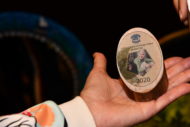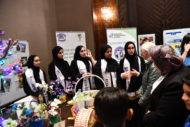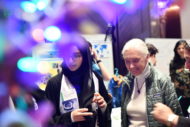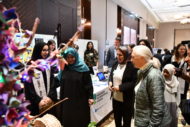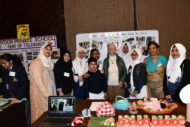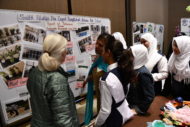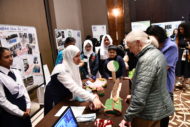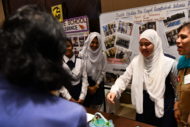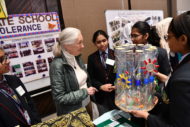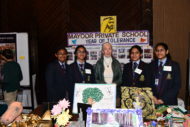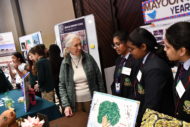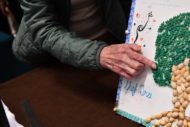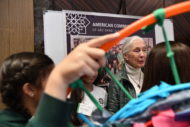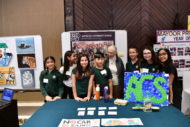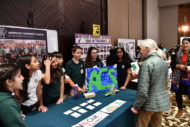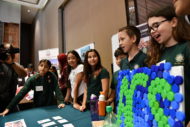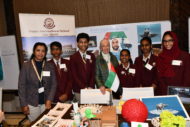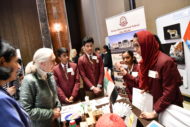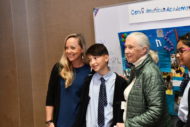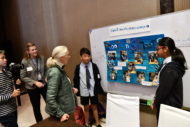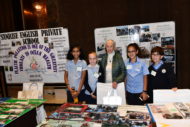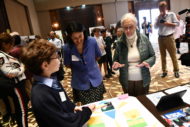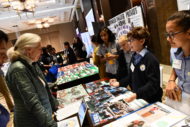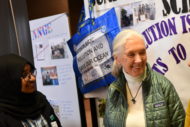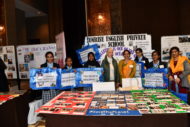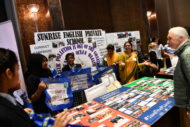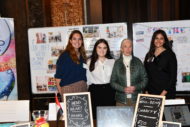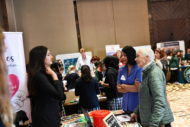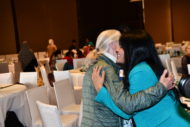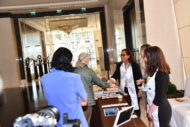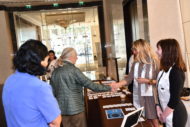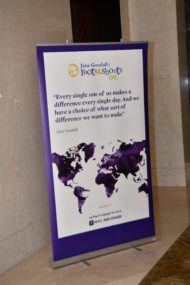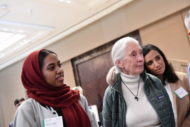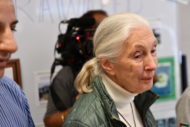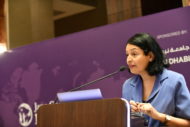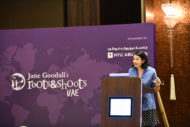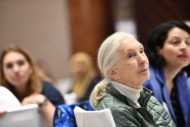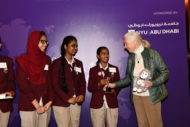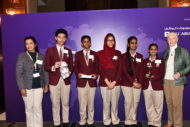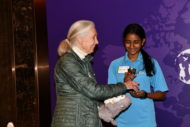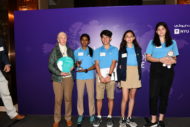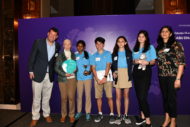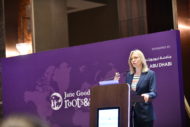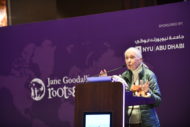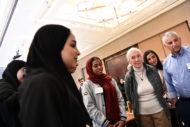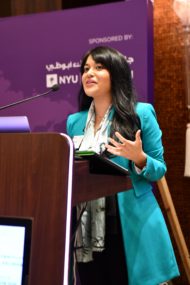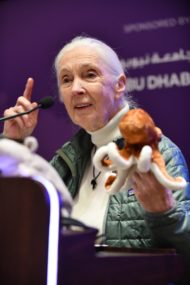 *Photo credit NUYAD