Hunan School – Roots & Shoots: NYUAD AND LOUVRE TRIP- Haya Alnuaimi
This trip was truly mesmerizing, a day full of stories seen by bare eyes, and art made with pure creativity sculpted by tired hands, ancient art for modern viewers. Every piece, every symbol represented something special and sparked passion and hope within us. This trip proved that art takes on many forms.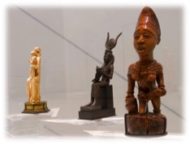 Our first stop was the Louvre Museum (Abu Dhabi), it was an honor to be a part of this historic opportunity, particularly as this was my first visit to this iconic structure.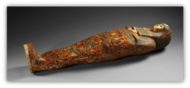 We walked in and looked at the beauty and uniqueness of the antiques and masterpieces imported from all around the world. We analyzed three handmade pieces while our tour guide explained their stories. There were three mothers all holding their children in different positions, each piece created in an extraordinary part of the world embedded with tradition and culture. It was really fascinating, and affected me emotionally not only by the history but the detail and passion of the pieces. The guide told us that antiques were made for three reasons: Economic, financial or religious. Which truly made me look at my life differently. I was thankful for living in the 21st century and in the UAE. It made me compare our traditions to other people, we don't really do things just for financial or economic reasons we do them instead, to share, knowledge, inspiration and traditions around the world. Maybe even just to volunteer, give others rather than receive!
I realized what a struggle it was for artists in the past to survive… Nowadays we can do anything and share our creations by the click of a button and to be honest, realization is the best lesson.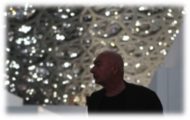 One great fact about the museum, It was born from an agreement between the UAE and France in 2007 and, 10 years later, it's open and we learn that good things take time. I also saved up some information about the roof of the louvre in Abu Dhabi. The original creator was a French architect Jean Nouvel in inspiration by the concept of a medina, considered the ancient quarter of the Arab cities. He constructed a metal dome in a complex geometric pattern. When sunlight falls through it, the design creates a moving "rain of light" underneath the dome, to symbolize the natural elements found in the UAE swaying palm trees within oases. Another interesting fact about the word louvre is that it actually has a specific meaning. Louvre also means a set of parallel holes or lines in a window or door to throw off rain and bring in air, and maybe that is related to Jean Nouvel's architectural work for louvre museum roof and the inspiration of the museum's name itself.
I was lucky enough to have had the chance to see one the Egyptian's mummy and other statues from France and around the world, which was beautifully made. It was as if they were made yesterday.
We were honored to have Ms. Tara Golshan accompany us on the tour of the Louvre.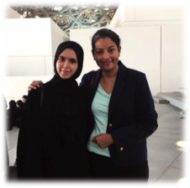 We stood under the innovative dome, looking out at the calm water listening to Ms. Tara inspire us on ideas for our latest Roots and Shoots school writing competition. She expressed her delight in seeing, us young students care about environmental problems while being juggling school work. She advised us that this should not be a school project with a deadline in our minds but should be an important mission to  convince others to save the environment too. I had an opportunity to talk with Ms. Tara about her inspirational TEDX talk which was about the ROOTS & SHOOTS projects all over the world and how it made an impact on her and the institute. It felt like a dream come true, seeing someone you get inspired by and not everyone can meet in real life and talk to. Personally, I think it was a lovely ending to our trip at the Louvre.
Next stop was New York University Abu Dhabi, we had a scrumptious lunch break and then ventured to the Arts Center and I was excited to be there because I'm one of the NYUAD's Art Center Ambassadors.
We went to the Red Theater at NYUAD where we had the opportunity to watch a rehearsal by Cranleigh School: "Water in the Desert: A Zayed Legacy". It was an opera that embraces music, drama, movement, design, and film with a cast of two professional opera singers accompanied by over 80 school children. When they had a mini break we all had the chance to ask the children questions and I learned that they brainstormed and created the story line. I was in disbelief because of how perfectly it was constructed and I was amazed by their confidence and work of art! Truly it was an inspiration and motivation for me specifically because I felt like I was a part of it, doing everything with them. Sharing feelings and hard work. I admired the fact that it honoured Sheikh Zayed and his efforts for conservation in the UAE. It also touched on how vital water is and the need to value it. It was spectacular! I enjoyed every single part of it, I learned what really goes into a performance and how many weeks it took them to rehearse just to perform it to perfection in order to send a convincing message and I loved that because this is what art is about. But after watching all this, trust me It's not as easy as it seems!