HENA believes that working with animals is just one more step on the road to becoming caring and compassionate adults. Many of our families are involved with the care of stray and feral cats and dogs. For many, it started with the wish to feed a hungry animal they saw in need.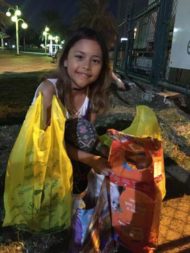 Help may come in the form of a food contribution. Others choose to spend their time volunteering in community feeding stations for stray cats.
In addition to feeding the cats, they help identify cats in need of veterinary care and/or TNR. (trap/neuter/release). Some choose to contribute towards the cost of the care while others assist in trapping the cats and transporting them to the vets.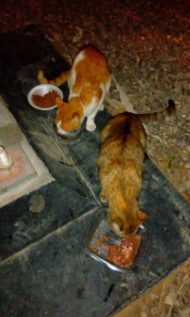 Many have even been generous enough to open their home to foster a dog or a cat. Fostering involves more than just feeding and everyday pet care. Some animals may be ill or need help coping with a physical injury or emotional trauma. Once the pets are ready, their foster families assist them in finding their forever home.
Sometimes they are successful in helping a pet find a new home. Sometimes they fail…although in this case, failure isn't necessarily a bad thing. Foster failure simply means the rescuer fell in love with the animal they were helping and realized they were a great fit for their home.