"We have not inherited the Earth from our fathers, we are borrowing it from our children". – Lester R. Brown
We are proud to share with you a few of the environment activities done by our enthusiastic Grade 2 children.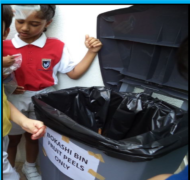 Everything can be put to use …Children collected about 60 KGs fruit and vegetable peels for the Bokashi bin to make our own organic compost this term.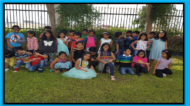 Nature walk –Embrace nature
Everything we eat comes directly or indirectly from plants. Children went for a nature walk to appreciate nature and enjoy the atmosphere in the school garden as they learn the importance of plants in our lives.
To nur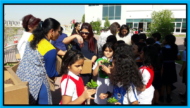 ture them with love and care.
Children's Day special surprise!!!! – Petunia plants as presents
Plants are essential to the balance of nature and in people's lives. Teaching our kids importance of plants and to nurture them with love and care.