Monday, 21 September, 2020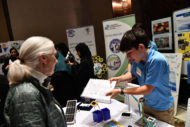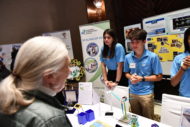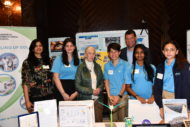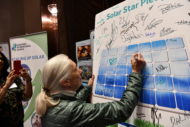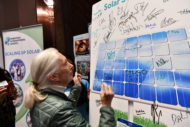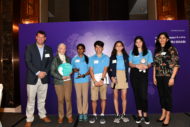 This International Peace Day, we reflect on the amazing experience in February earlier in the year when Fairgreen students were honored at Dr. Jane Goodall's Annual Roots & Shoots Awards in Abu Dhabi, U.A.E.
Students and teachers had the wonderful opportunity to listen to Dr. Jane speak about her childhood, her journey from England to Gombe to work with chimpanzees 60 years ago, her reasons for hope, and how we can make a difference together. 
Dr. Jane has served as a UN Messenger of Peace since 2002 and she inspires us all to take steps and take action to live in harmony with nature and each other. 
Fairgreen students had the opportunity to share with Dr. Jane their work taking action to develop solar energy, as part of the Million Solar Stars (MSS) programme.  We're thrilled Dr. Jane signed the Solar Star Pledge at the event, as featured on the front page of Jane Goodall's Roots & Shoots Summer 2020 Newsletter.
Students talked with Dr. Goodall and event attendees about their solar-powered models on display and the MSS Challenge to scale up solar power at schools globally. Step by step, and student by student, young changemakers are developing leadership skills, and in turn, developing clean energy solutions for a more fair, equitable, environmentally friendly, and sustainable world.  
We're looking forward to the next Million Solar Stars Challenge, scheduled for March 11-13, 2021 at the Dubai World Trade Center. This year's MSS Challenge is being planned with Fairgreen International School, Dunecrest American School, and hopefully other schools, both in-person and virtually.  More information on the 2021 MSS Challenge to follow soon.
We want to thank Dr. Jane for continuing to inspire our youth to walk in your footsteps, and to work for a more just, sustainable, and peaceful world. 
Happy International Peace Day to all.
Mr. Adam Hall