Students have participated in the following Roots & Shoots related activities this year:
○  Solar Model Windmills – coloring and constructing solar model windmills and creating demonstrations with a goal to involve students in the process of scaling up solar power at Fairgreen and other schools around the world (model to pilot to commercial solar arrays).  Solar Model Windmill – Slide Show
○  Planning and designing solar powered Tower Gardens for the Fairgreen Urban Farming classroom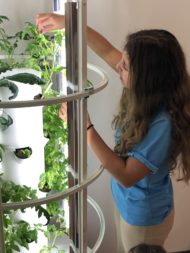 ○  Planning a Million Solar Stars Challenge – Junior Solar Sprint race and celebration
○  We enjoyed a visit and presentation by Ms. Tara Golshan, and students presented to Tara their progress with the Million Solar Stars program.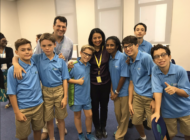 .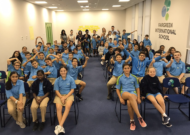 Fairgreen Million Solar Stars would like to leverage relationships with solar and clean tech companies, as well as The Sustainable City, Roots & Shoots, and EXPO 2020 Dubai to make a meaningful positive impact for UAE's community, animals and our environment.