Congratulations Omer O. of Sudan for your innovative Smart Green House and for earning a 'Solar Star Innovator Award.' The design integrates solar+ storage solutions to monitor and control lighting, temperature, and open/close door functions remotely with STEMSEL and runlinc easy programming.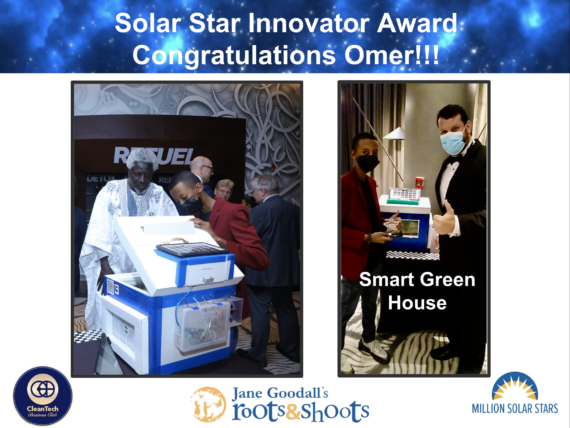 Omer showcased his Smart Green House at the recent World CleanTech Awards gala in Dubai hosted by the CleanTech Business Club. He did a great job presenting to clean energy industry experts, influencers, and policymakers.
This is an outstanding example of student engineering and ingenuity, all while practicing real world business presentation and networking skills. Way to go Omer! Congratulations!!!
—–
Connect if your school or company may be interested in sponsoring Solar Star Innovators like Omer. We're happy to explore mutually beneficial opportunities for cleantech in schools and surrounding communities powered by creative, brilliant #SolarStars!!!
#solar #cleantech #education #industry #solarstarchallenge
#school