"Peace is not just mere absence of violence. Peace is the manifestation of human compassion." ― Dalai Lama XIV
Delhi Private School, Sharjah, celebrated International Peace Day with gusto on September 21, 2023. Our tiny tots in Pre-KG engaged in a friendship and peace-themed activity by decorating dove-shaped masks, symbolizing peace. The little ones of KG 1 celebrated by drawing peace symbols in their journals, highlighting the importance of diversity and respect for all. The young KG 2 peace ambassadors discussed the global importance of peace and shared their personal interpretations of peace at home and school. Gr 1 students explored peace symbols on whiteboards, relating Peace Day to SDG goal 16. They watched 'Lolo & Frenchie' for a peace lesson, followed by journal writing. Gr 2 students viewed a presentation on International Peace Day's significance through a video. They also watched a movie illustrating a doctor's peaceful actions leading to a transformative change in a thief's attitude, promoting the message of positive change and peace.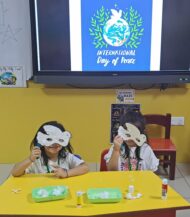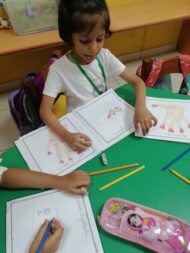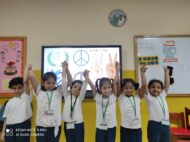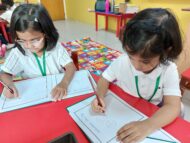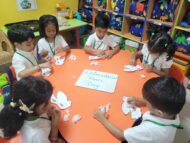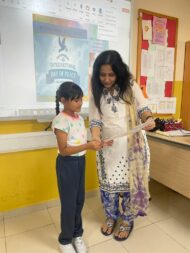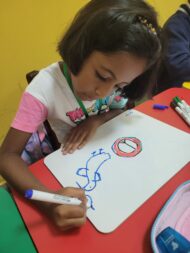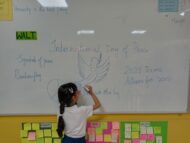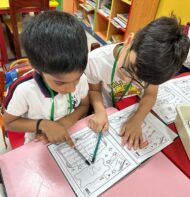 The students of Gr 3 were engaged in crafting beautiful 'heart mobiles' carrying messages of peace, while Gr 4 students attended a workshop by Heartfulness UAE on Mindfulness, where the children were led through a unique "silent" activity that used only hand gestures and students also took the peace intention, promising to make it a part of their everyday lives. The students of Gr 5 collaborated to create Peace Pinwheels to spread the message of peace. Meanwhile, middle school classrooms were abuzz with a broad spectrum of activities hinging on the theme 'Actions for Peace: Our Ambition for the #Global Goals' which encompassed designing posters and badges. Breaktime was daubed with buoyant moments of games that focussed on SDG goals.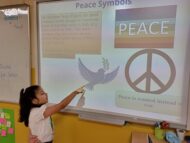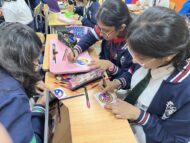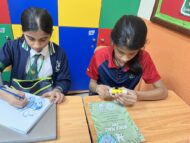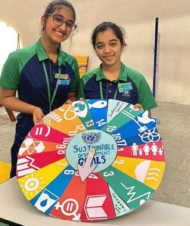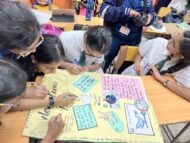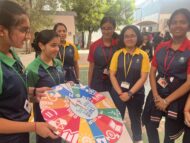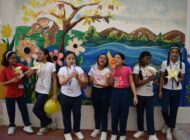 Teachers were attired in white, disseminating the profound message of peace, non-violence, and pacifism. In conclusion, it was a heartwarming day of fostering a culture of peace.