Asma Amreen won the first prize for short story writing at the Annual Environment Competition in 2011 when she was in Grade 5. The competition was conducted by the Environment Agency of Abu Dhabi, under the theme: Many Species, One Planet, One Future. The topic that was provided by the Environment Agency was "How You Nearly Lost Me", with a focus on the endangered animals and birds of the UAE.  Asma chose The Arabian Oryx as the focus of her story, and she named one of the protagonists of the story as 'Asma', to give a personal touch to its theme. The story was published by the Environment Agency and, its theme remains relevant, especially to raise awareness amongst young children about endangered species.
Asma Amreen has been an active member Environmental issues since she was in Kindergarten. She has attended the Roots & Shoots awards and presented a poem dedicated to Dr Jane Goodall at the awards ceremony honoring Jane's 80thbirthday. If more and more creative voices like Asma's can be heard and felt, the World can be a better place for all of us, as well as for our fellow creatures who share our planet.
The story in brief:
Asma's story is entitled " How You Nearly Lost Me: The Arabian Oryx." The story is about a little girl named Asma who talks to a young Arabian Oryx she meets during a desert trip. The oryx named Orita connects to the little girl and tells her the sad story of how humans have hunted their species and reduced them to just a few. The young oryx feels hurt that children do not even know what an Arabian Oryx is.
As the conversation evolves, Asma realizes that humans have to do something to stop the destruction of the Oryx. She invites the help of her parents and other adults to mobilize a rescue mission to rehabilitate the Arabian Oryx through a conservation programme. After several years she finds satisfaction in seeing her friend Orita as a young mother, and the rest of the Oryx species thriving in the desert. Special thanks is given to the UAE government, the Environmental Agency and other responsible people who have made it possible for the Arabian Oryx to survive extinction.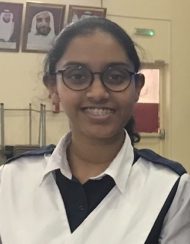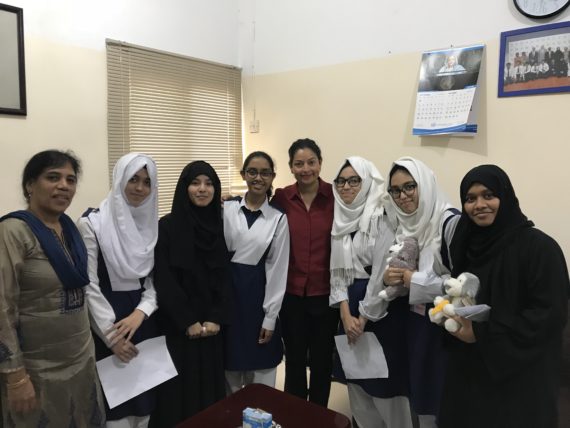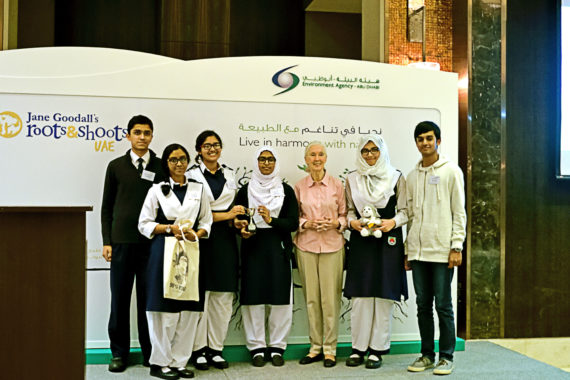 A poem for Jane Goodall in honour of her 80thBirthday
By Asma Amreen
AAA- HU-WRAA
 Hey world, see!
Hey man, listen!
Through the thick
And dense jungle
The sunlight gleams and glows
And an eternal fountain flows
But it is not the sun
Nor a fountain it is
'Tis the smiling light
Ever beauteous and bright
Mighty and mirthful
The flashing light of Jane Goodall
Who has lit us all
Bringing heavenly rain drops for all chimps
For primitive screams
Who are half human
And half sub human
But an angel-like human it is
Jane Goodall
Who shed tears for us,
Loved, adored and made us human
AA- HU- WRAA