We are there!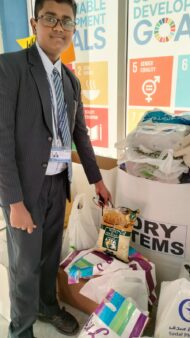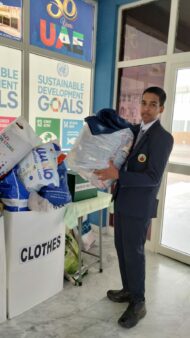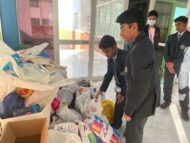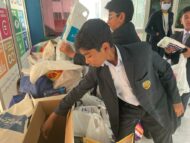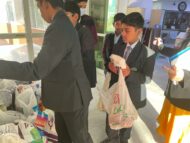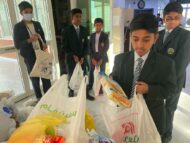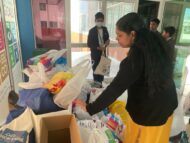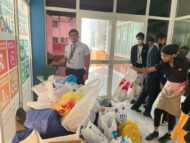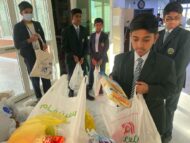 Over the past few days, there was a lot of hustle-bustle on the reception side. Only this Tuesday I saw many boxes of Dry Food, Clothes, and Cash Aid. I walked to my class to see my friends holding oil, wheat flour, biscuits, and bags of clothes. Their faces were in regret but happiness. They walked down to the reception to donate these. There we saw not only our class but the whole school. Everybody was busy donating their things. I was sad. I couldn't donate anything that day but I went home. Took all the clothes that didn't fit us. Washed and folded them. Packed them in a bag and took them off to school the next day. I put the bag and while walking back to my class. I thought. Why were we donating to Türkiye? Didn't the people have enough clothes food and shelter?
No, the simple answer was 'No'.
The earthquake had ruined life in Türkiye. Imagine you go home after school only to find yourselves in earthquake later. Your friends are no more. The same faces you played and studied with will never be seen ever. In only hours, life came to a standstill in the country. 45,000+ deaths. Their own loved ones were under the rubbles of the same house the lived in. Parents never returned home after work…
Today, the urban city of Antakya is in ruins. People in the cold. Starving. Couldn't we just give a bit of the normal lives we lead today that they led before the quake. A bit of happiness?
I will always take my shelter in the coldness of this quote by Mother Teresa: "If you can't feed a hundred people, then just feed one."
Aadesh Mohanty
VIII B