We are proud to present the very first edition of our Roots & Shoots newsletter in the United Arab Emirates!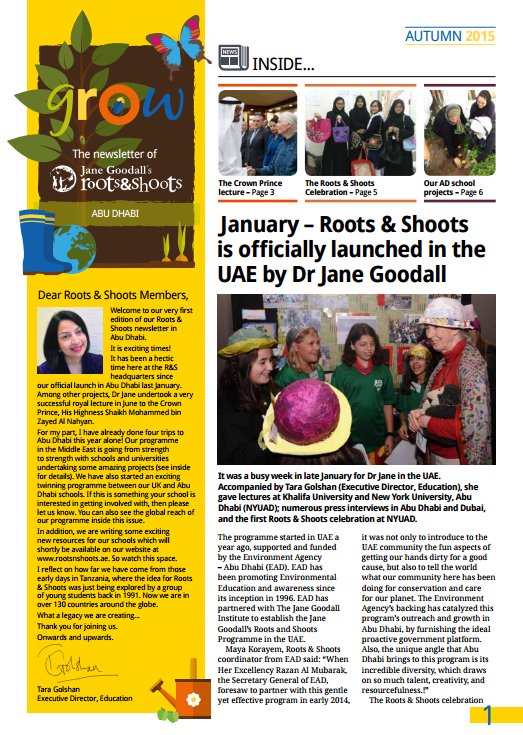 It has been a hectic time here at the R&S headquarters since our official launch in Abu Dhabi last January. Among other projects, Dr Jane undertook a very successful royal lecture in June to the Crown Prince, His Highness Shaikh Mohammed bin Zayed Al Nahyan.
The programme in the Middle East is going from strength to strength with schools and universities undertaking some amazing projects.
Download our newsletter today to 'read all about it'!